Email: Tim@zrockfm.com
Tim Buc Moore has been rocking the Chico airwaves for most of his adult life, which is funny because he is rarely considered an adult. An avid napper and doodler, Tim loves to hike in upper park. Since arriving at 106.7 Z-Rock in early 2015, he's quickly entrenched himself into the fabric of the station, all while channeling his inner Uncle Rico. Tim enjoys  stuff and also does stuff but not stupid stuff. He wanted us to describe him as Herculean, but yeah, that ain't happening. Oh, Tim is also terrified of squirrels. Don't ask…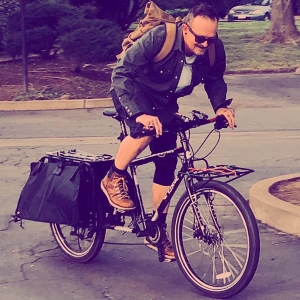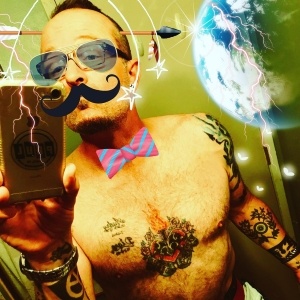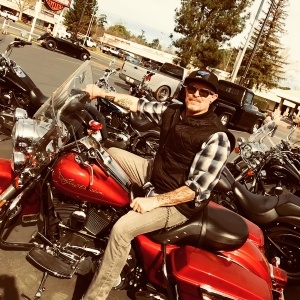 What's up with Tim Buc Moore:
TBM ON DEMAND
Tim Buc Moore On Air Interviews
Tim Buc Moore 1 Year Camp Fire Anniversary Interview
Tim chats with Megan & Joey Best about their wedding story that got picked up by the New York Times after they lost it all in the Camp Fire, including meeting Trent Reznor of NIN.
Tim Buc Moore Harland Williams Interview
Tim Buc Moore talks with comedian Harland Williams ahead of his 2/23/19 performance at the El Rey theater in Chico CA
Tim Buc Moore Aaron Bruno (AWOLNATION) Interview
Tim Buc Moore talks with AWOLNATION frontman Aaron Bruno ahead of their Redd Sun Festival headlining performance at the Redding Civic Auditorium on 9/29/18
Tim Buc Moore Mike Ness (Social Distortion) Interview
Tim Buc Moore talks with Social Distortion frontman Mike Ness ahead of their 6/3/18 performance at the Redding Civic Auditorium in Redding California
Ah, beer. It's saved the world, ruined relationships, and brought Boris & Tim Buc Moore together for a perfect moment weekday afternoons on Z-Rock… Just around 5:30PM Boris cracks open a cold one and tells you about the brew: the ABVs, the mouth feels, the reach-arounds… all the good stuff
He'll let you know what he thinks. Then he'll try to predict Tim Buc Moore's Morning Blind Drunk Take. He tries out the beer as well that same morning (there's a 5:30AM too after all), but he has no info. No label, no description, NOTHING but the beer itself. All together it's a Beer Service Announcement where we tell you all about the craft beer revolution, which brews are sessionable, and which ones are…well, shower beer.
Make sure you tune in Fridays for Feather Falls Fridays, where Boris features one of 19 guaranteed tasty brews (after a long week we just can't risk it…) from Beer:30 sponsor Feather Falls Brewing Company!
Every other month, Tim Buc Moore takes the morning show on the road throughout Butte County. He broadcasts the entire morning show live once a week from all manner of different local coffee joints, breakfast spots, and more. While he's there he customizes Z-Rock coffee mugs with his doodles for listeners. Click here to check out pics from all past stops and to see where he'll be heading to next!
Sponsored by Mountain Medicine, Butte County's first store front dispensary!