Bio (Super Simple Version)
Email: Frost@zrockfm.com
Trainer of Ninjas
Mad Scientist
Finder of Very Small Rocks
Lover of Music
Frost's Blog Posts
Hi there,I played a short clip of this during the 420 Smoke Break today filling in for Frost, but really the whole thing needs to …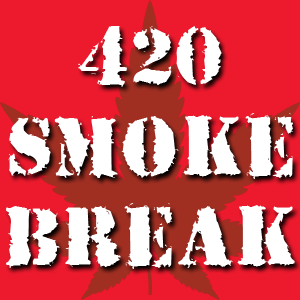 Weekdays just before 4:20pm, Frost serves up a 420-friendly jam coupled with funny Mary Jane-related news/jokes/etc… because part of being from Cali is to partake, right? Thanks to Blaze N J's Chico/Redding/Grass Valley for sponsoring!
Ah, beer. It's saved the world, ruined relationships, and brought Frost & Tim Buc Moore together for a perfect moment weekday afternoons on Z-Rock… Just around 5:30PM Frost cracks open a cold one and tells you about the brew: the ABVs, the mouth feels, the reach-arounds… all the good stuff
She'll let you know what she thinks. Then she'll try to predict Tim Buc Moore's Morning Blind Drunk Take. He tries out the beer as well that same morning (there's a 5:30AM too after all), but he has no info. No label, no description, NOTHING but the beer itself. All together it's a Beer Service Announcement where we tell you all about the craft beer revolution, which brews are sessionable, and which ones are…well, shower beer.
If you find yourself in Oroville, stop by Beer-30 sponsor Feather Falls Brewing Company for Feather Falls Fridays, where Frost does the whole show live on location and features one of 19 guaranteed tasty brews (after a long week we just can't risk it…)